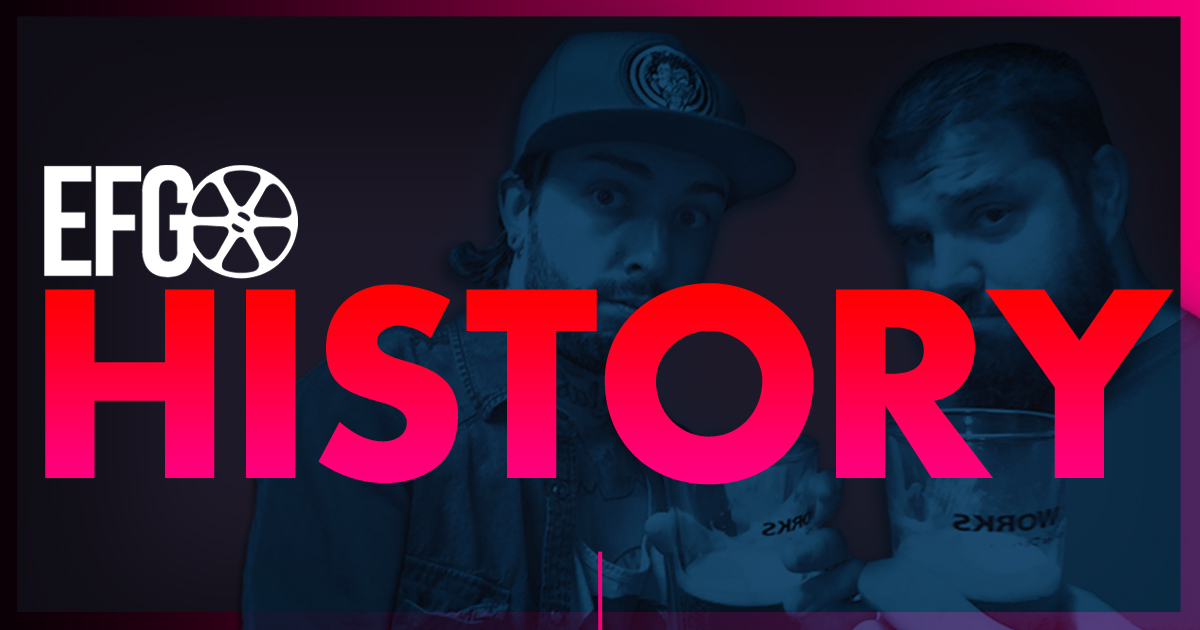 THANK YOU!!! This week, our entire podcast is dedicated to YOU, the fans, and we'll be answering your questions as part of our Epic Fan Celebration! Without you guys, there would be no Epic Film Guys, so we wanted to take the time to thank you all properly for being part of the show. We've got lots of fun surprises planned for this week's show. 
In the Epic Previews segment this week, given our mounting excitement for the upcoming Batman v Superman: Dawn of Justice, we're discussing the latest TV spots that debuted during the week, one for Batman and one for Superman. Listen as Supes tells Batman to "bury the Bat," and as Bruce Wayne makes his case to Alfred about why Superman must be destroyed. We also take aim at the marketing for Batman v Superman and ask what the hell is going on with it. What happened to that Superman Empire cover? What on Earth is up with that new poster? 
We got so many questions we actually had to trim out a big section of the Q&A that will now appear in next week's episode, along with our review of Hail, Caesar and the beginning of our Oscar retrospective. We want to thank everyone for contributing to the show with their questions, and a very big thank you to Emily of the Classy Little Podcast for moderating the event for us. You can listen to their show over at https://itunes.apple.com/us/podcast/classy-little-podcast/id1019422584. Cheers!
How to find us:
If you are a fan of the show, please rate us on iTunes! Every positive rating will help us reach a wider audience. You can find us at https://itunes.apple.com/us/podcast/epic-film-guys-podcast/id1027239734. You can listen to us each and every week on Stitcher, Spreaker, and over at https://epicfilmguys.podbean.com! Thank you as always for supporting us!
Podcasts promoted in this episode: 
Last week, Paul and Wayne over at the Countdown looked at their top ten Westerns of all time and reviewed Tarantino's The Hateful Eight! If you're not listening yet, you don't know what you're missing. Check them out at http://thecountdownmoviesandtv.podomatic.com/. Don't forget to go to iTunes and rate/review them! https://itunes.apple.com/us/podcast/countdown-movie-tv-reviews/id979577413.
Join John Medina as he discusses the latest in tech, games, pop culture, and everything in between. Give him a listen, otherwise he's just some dude talking to himself on the internet. Subscribe at https://itunes.apple.com/us/podcast/the-just-john-podcast/id1037549339!
Dan and Kev are two guys discussing the latest news in gaming and movies from their home in the UK. Check them out at https://itunes.apple.com/us/podcast/something-something/id987075905.
The Framerate is a weekly podcast all about movies and games. You can find them at https://framerate.podbean.com/! Give them a listen!
Other Tidbits:
Join the discussion about the latest film news over at http://www.facebook.com/epicfilmguys!
Follow us on Twitter (Nick) and Instagram (Justin) @EpicFilmGuys!
You can find written reviews from Nick over at http://epicfilmguys.wordpress.com.
Also, check out our video reviews over at www.youtube.com/epicfilmguysny. 
Intro music "Last Dawn" courtesy of Ross Bugden. Find his royalty-free music library on youtube at https://www.youtube.com/c/rossbugden and follow him on Twitter and Instagram @RossBugden. 
Outro music "Epic Film Guys Theme" courtesy of Eric Askew. 
Play Now