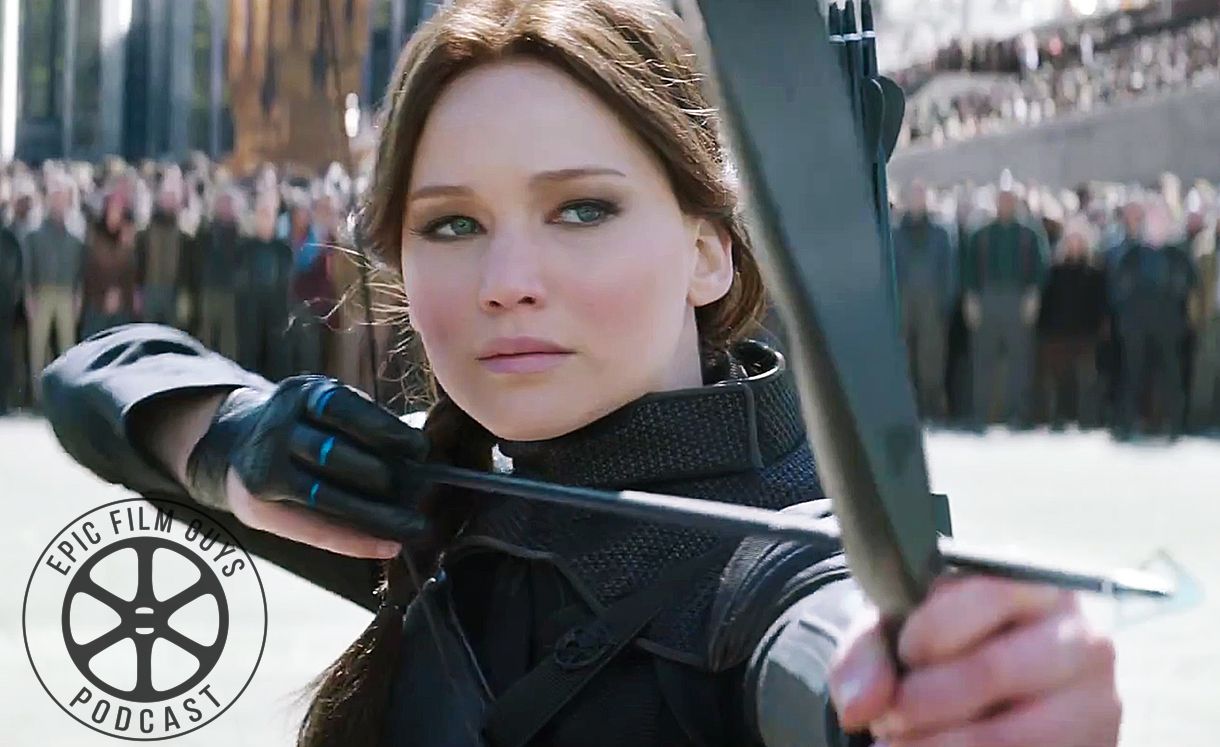 Happy Thanksgiving one and all! This week, we're doing a full review of The Hunger Games Mockingjay: Part II and giving our FINAL update on Never Seen It November! Thank you very much to everyone who participated in the challenge. We then spend a generous portion of the back end talking about our most-hated sequels of all time, and Nick takes the time to rant against a film that many consider a classic.
We're still looking ahead to December and you can STILL vote between now and the end of the month on our December challenge! Will it be the Holiday challenge, or the Dust-It-Off December challenge? Let us know what you want and we'll pick the winner at the end of the month!
My apologies for the audio quality toward the end, it developed this strange echo on the end of Justin's audio and I'm not sure why but I'm sure it's his fault... HAHA!
You can now find our podcasts on YouTube! Go to https://www.youtube.com/user/EpicFilmGuysNY/feed and check them out if that's easier. Whatever you do, head over to https://itunes.apple.com/us/podcast/the-reel-rundown/id1027239734 and rate us on iTunes!
We want to give a big, big shoutout to our brothers down in Perth, Wayne and Paul on the Countdown Movie and TV Review podcast. Check out all of their episodes and rate them on YouTube at: 
https://itunes.apple.com/us/podcast/countdown-movie-tv-reviews/id979577413
Cheers to the Classy Little Podcast and its hosts, James and Emily! Give them a listen for insights into some great topics, from coffee to introverts to their latest episode about Thanksgiving:
https://itunes.apple.com/us/podcast/classy-little-podcast/id1019422584
Other shoutouts in this episode:
The Drunken Dork Podcast:
https://itunes.apple.com/us/podcast/the-drunken-dork-podcast/id910040832
The Something Something Podcast:
https://itunes.apple.com/gb/podcast/something-something/id987075905
Tonight's musical selections:  
"Epic Film Guys Theme" by Eric Askew
"Spider-Man 3 Main Theme" by Danny Elfman
"Predator 2 Main Theme" by Alan Silvestri
"Superman Main Theme" by John Williams
"Oh, Streetcar!" from The Simpsons, episode "A Streetcar Named Marge"
"Requiem for a Tower" by Clint Mansell, Simone Benyacar, Dan Nielsen, and Veigar Mairgersson
Thank you for listening, and we'll see you at the movies! Happy Thanksgiving!
Play Now